Wann:
14. September 2019 um 20:00
2019-09-14T20:00:00+02:00
2019-09-14T20:15:00+02:00
Samstag, 14. September 2019
Beginn: 20:00 Uhr
Einlass: 19:00 Uhr
SOUNDWERK – Events, Café & Rock'n'Roll
(im Soundland, Schorndorfer Straße 25, Seiteneingang Eichendorffweg)
im Vorprogramm: The Undertakers
einmal die Songs aus der Epoche des Merseybeats erleben
mit Gründungsmitglied Mike Pender
aus Liverpool exklusiv für Deutschland
Wir freuen uns ganz besonders auf die SEARCHERS mit Frontman Mike Pender (78 J.) . Das Songmaterial und die Liste der Hits sprechen für sich.  Die Searchers bereicherten schon unser 25-jähriges Firmenjubiliäum im Jahre 2013. Im Handumdrehen haben sich die charmanten Engländer mit ihrem klassischen, frischen Sound in die Herzen aller Gäste gespielt.
Im Vorprogramm konnten wir als "Warm-Up" einen weiteren Liverpooler Kultact verpflichten:
"The Undertakers" mit Gründungsmitglied Brian Jones (79J.). Die Undertaker dürften wohl aller Liverpooler Venues der Sixties bespielt haben: Das Cavern, den Casbah Coffee Club, das Iron Door, Jacaranda sowie eine Dance Hall nach der anderen.
Als Musikliebhaber oder Beat-Fan sollte man die Chance nutzen, noch ein letztes Mal den Musiklegenden jener Epoche beizuwohnen. Die Searchers und auch die Undertakers haben auf St. Pauli im Star-Club gespielt, somit sind die Rahmenbedingungen im Soundwerk doch mehr als optimal.
Zusätzlich werden die Räumlichkeiten erweitert und zu Beginn unserer "60ies – Konzertwoche" am 11.09.2019 (mit den wunderbaren Bootleg Beachboys) mit weiteren Memorabilias ausgestattet.
EXKLUSIV PRÄSENTIEREN WIR DAS EINZIGE KONZERT IN DEUTSCHLAND MIT DEM ORIGINAL-FRONTMANN MIKE PENDER!
Mike Pender's Vocals und 12string Rickenbacker Gitarrenparts waren prägend für so viele Songs, die allesamt zu 60er Klassikern geworden sind.
Erinnern und freuen wir uns auf:
– Needles&Pins
– Sweets for my sweet
– Sugar & Spice
– Goodbye my love
– Take me for what I'am worth
– When you walk in the room
– Don't throw your love away
– What have they done to the rain
– Someday we're gonna love again
– Hearts in her eyes
– Love potion no. 9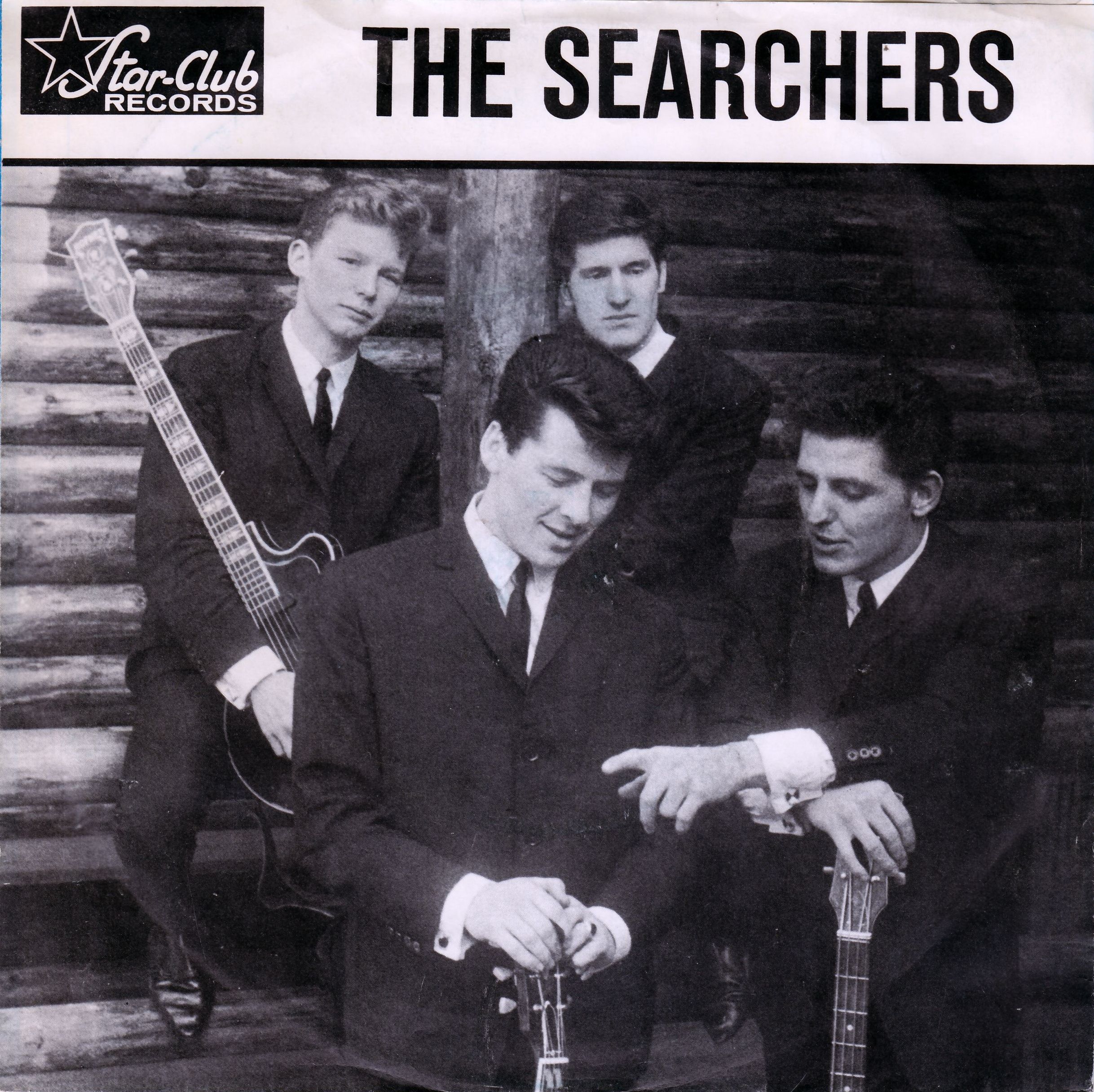 All were Top 20 Hits, including no less than three Number Ones. They also had huge recording success in the USA which included the memorable "Love Potion Number 9". Little wonder then that most observers considered The Searchers to be the most successful and important Group, after the Beatles, in that quite wonderful period of Pop Music. In 1985 MIKE PENDER left The Searchers to form his own group. His aim was, and still is to this day, to faithfully recreate the sound and feel of those Hit Recordings and at the same time introduce other material that compliments Mike's unique voice and guitar style.
Mike's Group are:
Barrie Cowell – Bass Guitar/Vocals
Keith Roberts – Guitar/Vocals
and Mike Pender Jnr. (Mike's son) on Drums/Vocals
While Groups like Mike Pender's Searchers continue to perform, Genuine 60s Music will never die! True Sons of Liverpool – a City that in the 1960s also produced The Beatles, Gerry & The Pacemakers, The Merseybeats, The Swinging Blue Jeans, Billy J. Kramer and so many more.